Beast of Whitehall t-shirt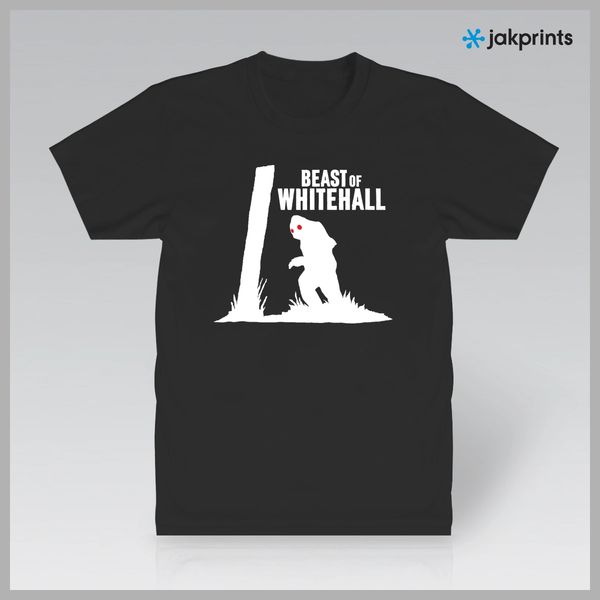 Beast of Whitehall t-shirt
**LIMITED SIZES AND QUANTITES**
This Beast of Whitehall shirt was designed by Matt Harris and features an image used in the film itself! Based on eyewitness description (complete with red eyes) this illustrates what some of the witnesses claimed to have glimpsed on Abair Road back in 1976. The shirt is an Alstyle 1301 t-shirt 99% cotton and 1% polyester.

August, 1976: Three teens driving on an isolated stretch of road somewhere in the Adirondacks of Upstate New York have a brush with a bizarre creature. Standing over 7 feet tall and covered in hair, they referred to it as a "beast". Hours later, Abair Road was crawling with local and state police. Many of them recounted seeing the creature, as well.

As the weeks and months passed more individuals came forward with their own sightings. The "Abair Incident" became the impetus for a rash of sightings around the town of Whitehall that continue to this day. Today, Whitehall is frequently referred to as "the Bigfoot Capitol of the East Coast".

Now, a film has been made about the Abair Incident. The studio behind indie hit, Minerva Monster, has set out to tell the Whitehall story as it never has been before. Featuring interviews with witnesses and local figures, Beast of Whitehall highlights one of the single most important stories in Bigfoot lore. 

Reviews
Featured Products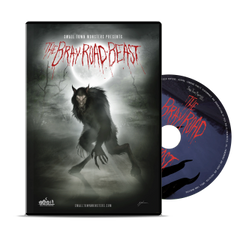 Bray Road Beast
$14.99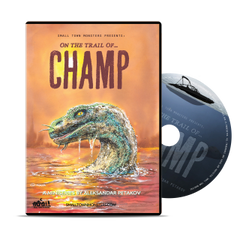 On the Trail of... Champ
$19.99