Small Town Monsters Volume 2: Appalachian Monsters
Small Town Monsters Volume 2: Appalachian Monsters
Featuring all three Appalachian Monsters films in one box set! Own The Mothman of Point Pleasant, Invasion on Chestnut Ridge and The Flatwoods Monster: A Legacy of Fear in this 3 disc companion to Small Town Monsters volume 1: Bigfoot. 

Featuring all three original films plus extras on each disc including behind-the-scenes documentaries!
The Mothman of Point Pleasant: Learn the terrifying, true story about thirteen months that changed history! In November of 1966 a car full of kids encountered a creature unlike anything they'd ever seen before. In the weeks and months to follow, the monster (now known as The Mothman) was sighted again and again on country roads and around the state of West Virginia.
Invasion on Chestnut Ridge: Delving into one of the most intriguing, and unusual areas this side of the Bermuda Triangle, the film will tell the tale of the Kecksburg UFO crash, the Uniontown Bigfoot/UFO sightings, encounters with a large, prehistoric bird in Keystone State Park and much more. Invasion on Chestnut Ridge will be the first feature film to document this hotbed of paranormal activity. Is the ridge a magnet for strange and mystifying forces? A beacon to visitors from beyond? 
The Flatwoods Monster: The "Flatwoods Monster incident" has become one of the most famous legends in modern memory. However, with the Pentagon now opening up about UFO investigations dating back to the 1940's, the incident can be seen in a new light. In September of 1952 hundreds of people across the United States witnessed glowing objects streak across the skies over much of the Eastern Seaboard. One of the objects in question was seen to land on a hill near the small community of Flatwoods, West Virginia by a group of children. The children and two adults made a journey to the top of the hill to search for the object but instead found themselves face to face with a thirteen foot tall mechanical monster. Later that same evening a branch of the local National Guard unit would be dispatched by Air Force officials to investigate the site of the encounter.

Reviews
Featured Products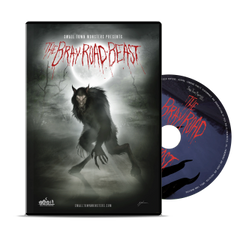 Bray Road Beast
$14.99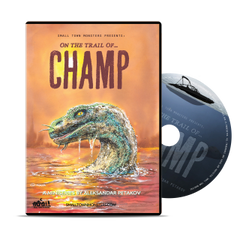 On the Trail of... Champ
$19.99